In Short
We have a rigid attitude towards compliance with our Code of Ethics and Code of Conduct.

Our decisions are based on facts, objectively considered.

Our firm is kept in adjustment with the forces at work in its environment.

Our people are judged on the basis of their performance, not on personality, education, or personal traits and skills.

Our firm is administered with a sense of competitive urgency.
Integrity | We do the right thing regardless of the consequences.

Pursuit of Excellence | We continually strive to exceed the expectations of our people and our clients.

Accountability | We take responsibility for individual and collective actions.

Collaboration | We work together to achieve collective and individual goals.

Passion | Our energy and enthusiasm are contagious. We are inspired to make a lasting impact.

Our clients
Government and Public Sector
16%

To remain unique

We work in deep partnership with our clients, viewing their successes as our own. Working together, we create better outcomes than either of us could alone.
IMG does not believe in standard industry answers. We know that custom solutions yield the greatest competitive advantage and value for our clients. We ground each solution in how our client's organization actually works and in the client's unique position in the marketplace. In collaboration with each client, we develop new insights about the business, mobilize the organization to act, drive tangible bottom-line results, and make the client organization more capable.
Outstanding management consultants are more than just brilliant analysts and strategists. Above all, they are strong and creative personalities from a variety of backgrounds. Everyone at IMG is committed to three core values - excellence, entrepreneurship and partnership. These values shape everything we think and do. As a result, we create lasting, measurable value.
The reason for our success lies in that we sometimes say "No thanks". It provides mutual respect, but also the opportunity for our clients to reconsider the proposed action.
Since the mid-90s, IMG has been assisting organizations to improve productivity and performance. Through our local representatives IMG's clients include international companies, major non-profits organizations, high-growth firms, specialized firms, and organizations in the public sector.
Our work is collaborative, involving client personnel and resources and the transfer of skills to the client. Although 70% of our annual work is generally for existing clients, it consists of predominantly new project work. IMG works against specific objectives with clearly-established outcomes and timing, contributing to client business goals, and our engagements are usually completed within one to six months.

Delivering measurable performance improvements

Our experience and results indicate that improved performance requires investment in people, systems and support structures. However, that investment does not require additional resources, but rather the redeployment of talents, resources and energy already present.
IMG's approaches revolve around a simple idea: "Improving the client's condition".
IMG works with leading organizations to strengthen their market positions and to help them beat their competition.
We create new demand for our clients' products and services, reduce their costs and work with them to deploy new technologies.
We help governments to deliver services more efficiently and regulators to improve markets for consumers.

IMG has delivered IT solutions, revolutionized markets, helped prepare companies for stock exchange launch, developed innovative new technology, transformed manufacturing operations, streamlined customer services and supported the delivery of complex projects. Our contribution often breaks new ground.
The unique combination of our activities allows us to analyze and implement complex and strategic management issues creatively and offer the best possible solutions from concept to realization. We have profound knowledge of European markets, with a clear focus on delivering value and measurable performance improvements, including: Business and operational excellence, Governance and organizational development, Change management and new technologies, Logistics and supply chain management, New business development and innovation, Mergers and post-merger integration and finally Corporate Communication.

We know your market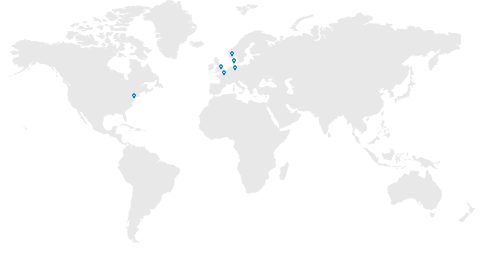 We make our collective knowledge, experience and global network available to you by operating within different regions - Show map