Når resultatet er afgørende

IMG leverer den værdi, vi lover, og som minimum den værdi, jeres organisation forventer. Det kan betyde hurtigere vækst, lavere omkostninger, mindre risici, forbedret produktivitet og højere omsætning.
Vi hjælper organisationen med at definere og ikke mindst opnå nye målsætninger, tilgå nye markeder, skabe succes samt simplificere både eksisterende systemer og via brug af digitalisering. Blot for at nævne nogle få eksempler.
Andre vælger IMG, fordi vi kan indtræde på alle niveauer i organisationen og derigennem tilføre kompetencer og ressourcer for at skabe de nødvendige resultater.

Derfor …
Succes måles gennem resultater. Derfor vælger andre IMG.

Kom sikkert i mål med IMG's specialister

At vækste en virksomhed og samtidig gøre den lønsom handler om fakta og sund fornuft mere end formodninger og drømme. Fakta er mørtlen, som binder murstene sammen og derved gør bygningsværket solidt og bæredygtigt. Jo mere solidt, desto højere kan man bygge – derved kan større og mere vidtrækkende visioner og drømme realiseres.
For IMG gælder det om at medvirke til at skabe synlige og bæredygtige resultater indenfor "Management Consulting" – at ville gøre en forskel. Hvis I er en privat virksomhed, så gælder det for os om at styrke jeres forretningsmæssige fundament, konkurrenceevne og resultater. Taler vi derimod om offentlige myndigheder og institutioner, så har vi fokus på at optimere anvendelsen af ressourcer, for at I derigennem kan tilbyde en unik borgerservice samt sikre en høj social udvikling og velfærd.
IMG lykkes med andre ord kun, hvis jeres organisation er en succes.

Løsning af de opgaver, hvor IMG inddrages, kræver de bedste kompetencer. Og netop dette mener vi er baggrunden for IMG's efterhånden 20 års succes, da dygtige medarbejdere, som hele tiden stræber efter at finde den bedste løsning, anspores til at være et skridt foran.
For os er det ikke et spørgsmål om at opnå popularitet, men derimod ønsket og lysten om at finde det for jer rigtige svar for løsning af opgaven. Vi har modet til at anbefale og eksekvere utraditionelle løsninger.
IMG fastholder konsekvent høje standarder indenfor vores kompetencer og services, så vi derved altid kan bringe det bedste team af medarbejdere i spil. Erfaringsudveksling, case-studier samt tilknytning til internationale opgaver o.m.a. er alt sammen med til at holde vores medarbejdere ajour med nye tendenser og muligheder på tværs af brancher. Det er samtidig med til at vi formår at gøre det komplekse simpelt og får ført tingene ud i livet gennem en stringent eksekvering. Alt sammen på en for jer lønsom facon og hvor vort honorar altid er tilpasset opgaven og det forventede resultat som følge af vores meget fleksible honorarmodeller. Det er derfor, vi kan levere bæredygtige resultater.

En verden af viden, erfaringer og resultater
Nedenfor kan du læse mere om de fag- og indsatsområder (fra vort UK web-site), hvor vi fra IMG's side kan støtte op omkring din organisation. Tryk på '+' for at se en kort beskrivelse af forretningsområdet. Vil du vide mere, så kan du få flere detaljer på vort UK web-site – eller naturligvis ved at ringe til os på tel. 7211 8166.
We help companies resolve urgent situations – quickly. Since 1996, we have set the standard for preserving value in difficult situations.IMG does not believe in standard industry answers. We ground each solution in how our client's organization actually works and in the client's unique position in the marketplace to preserve value and growth.
We help companies resolve urgent situations — quickly.
Since 1996, we have set the standard for preserving value in difficult situations. We work with companies facing strategic, financial, and operational challenges. We team with company management, investment bankers, lawyers, and other professionals to help underperforming companies improve financial results and to help investors and creditors maximize their recoveries. We serve as the restructuring advisor for out-of-court restructuring cases, insolvencies, and bankruptcies. And our contingency plans serve as the foundation for a faster, more efficient, and more successful reorganization process.
Our senior professionals have deep experience establishing corporate priorities, building morale, and creating a positive and energized vision for the organization to rally around. We take responsibility for initiating as well as implementing corrective plans, while at the same time communicating with all stakeholders. As part of our interim roles, we help clients search for the best-suited permanent candidate and prepare for a smooth transition.
Success in the digital world is about agility. Today's markets are changing faster than ever before, and competitive companies are constantly looking for ways to find and stay on the leading edge. In a landscape marked by continual reinvention, we bring the urgency and energy to turn digital strategy into reality – now.
In today's competitive marketplace, you need flexible and agile operations. We work alongside you to assist you in developing the strategy you need to transform your enterprise and compete with companies that were born digital.
We make strategy reality. We partner with you to establish the systems and processes that enable faster, more-agile organizations to run on real-time information. We connect and integrate all areas of your digital strategy, so you can transform your products and your customer experience.

IMG, København
Regionalt kontor:
Ørestads Boulevard 73
2300 København S

IMG, Vejle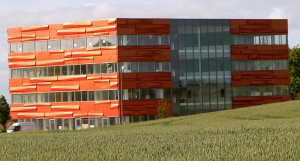 Hovedkontor:
Lysholt Allé 10, "Advice House"
7100 Vejle