In Short
We help companies resolve urgent situations – quickly.

Since 1996, we have set the standard for preserving value in difficult situations.

At IMG we don't believe in standard industry answers. We ground each solution in how our client's organization actually works and in the client's unique position in the marketplace to preserve value and growth.
For decades we have set the standard for preserving value in difficult situations.

We work with companies facing strategic, financial, and operational challenges.

We team with company management, investment bankers, lawyers, and other professionals to help underperforming companies improve financial results and to help investors and creditors maximize their recoveries.

We serve as the restructuring advisor for out-of-court restructuring cases, insolvencies, and bankruptcies. And our contingency plans serve as the foundation for a faster, more efficient, and more successful reorganization process.
Our senior professionals have deep experience establishing corporate priorities, building morale, and creating a positive and energized vision for the organization to rally around.

We take responsibility for initiating as well as implementing corrective plans, while at the same time communicating with all stakeholders.

As part of our interim roles, we help clients search for the best-suited permanent candidate and prepare for a smooth transition.
We have a rigid attitude towards compliance with our Code of Ethics and Code of Conduct.

Our decisions are based on facts, objectively considered.

Our firm is kept in adjustment with the forces at work in its environment.

Our people are judged on the basis of their performance, not on personality, education, or personal traits and skills.

Our firm is administered with a sense of competitive urgency.
Integrity | We do the right thing regardless of the consequences.

Pursuit of Excellence | We continually strive to exceed the expectations of our people and our clients.

Accountability | We take responsibility for individual and collective actions.

Collaboration | We work together to achieve collective and individual goals.

Passion | Our energy and enthusiasm are contagious. We are inspired to make a lasting impact.

Get your talents to flourish

An engaged, skilled and motived workforce is essential to growth. IMG's Talent Management practice is a set of interwoven processes to attract, develop, retain, and engage the best people. Your people — the lifeblood of your organization — drive performance and results for your business. Our talent business enables your talent business.
After all, it's all about the people.
Our Talent Management framework — or talent wheel — illustrates our holistic view of how various components influence one another when we look at how to best manage the talent within an organization. It depicts our belief that business strategy and talent capability work together to drive performance. It also shows how successful planning, deployment, and engagement can lead to more effective service delivery.
Using a tailored combination of improved HR processes, increased business intelligence, and the right technology, we can help you get to where you want to be.
To learn more about IMG's offerings in talent planning, talent deployment, and talent engagement, click on the '+' in the toggle below.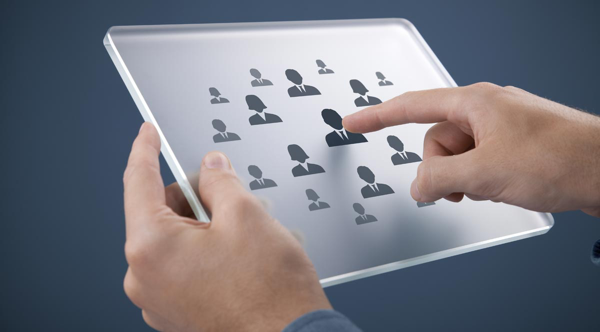 Find and develop your organization's talents

Failing to plan is planning to fail. Instead of testing this theory on your organization's most valuable assets – your people – let IMG help you develop your strategic talent plan so you're always positioned with the right information to make the best decisions for your business.
SOLUTIONS
Human capital strategy: Develop an HR strategy that is driven by your organization's overall business strategy. Based on the HR goals, design and implement a governance structure, a talent management approach, an HR delivery service model and meaningful metrics.
Workforce planning: Provide strategic and operational workforce planning and management to maintain a workforce that supports the current needs and priorities of your organization's leadership as well as be proactive in supporting future business goals. Determine how to reorganize, align, and create efficiencies in your workforce through metrics including size, skills, location, motivation, and price to make sure you spend your budget on the right people at the right time.
High performer profile and measurement: Define and isolate the specific factors that make your top performers excel, use these results to create a high performer profile, and quantify the expense and effectiveness of your organization's efforts to optimize high performers.
Vendor selection, management, and oversight: Improve the quality of your vendor relationships by building on your vendor's strengths, identifying areas for improvement, and establishing and maintaining a framework for oversight and management that supports your HR programs and service delivery. Take a moment to learn about how we helped a client achieve more effective relationships with their vendors.
Mergers, acquisitions, and divestures: Offer support and services for both pre- and post-deal phases that focus on: organization and talent; rewards and benefits; and change and implementation. Before your merger, acquisition, or divesture takes place, we can partner with you to complete due diligence and preparation activities. Following the transaction, our team of specialists can assist you with the transition and integration phases.

Business units may be increasing headcount, leadership may be under pressure to optimize the workforce, or reorganization may be underway. There's no reason why your HR team shouldn't be running like a well-oiled machine to support these activities. IMG can ensure you minimize costs with reduced day-to-day administration efforts, informed decision support, and increased self-service.
SOLUTIONS
HR process and program design: Transform your HR team into a high-performance, results-driven organization through benchmarking, process improvement, and program assessment and design.
Change management: Ensure change "sticks" by applying an art lens to change – assessing your change readiness and stakeholder impact – and a science lens to change – developing a phased plan, providing the right communications and tools at precisely the right times, and continuously measuring the results.
Career pathing: Create a job and role structure that aligns with your performance management objectives and develop self-assessment processes for your employees.
Employee lifecycle services: Design onboarding processes and technology solutions that drive increased acculturation, acceptance, and retention, and offboarding solutions that ensure smooth redeployment and separation experiences.

Basic economics tell us that productivity is measured in output per worker and output per hour. You don't have to be an economics guru to know increased output from your workforce means happy, engaged players who drive revenue. We can help you increase the productivity of your workforce through increased engagement, retention, and overall health.
SOLUTIONS
IMG PerformWell™: Healthy, high-performing employees drive high-performing organizations. Companies with a healthy, productive, and engaged workforce reap the financial rewards of improved employee effectiveness, lower medical costs, and lower absence and turnover rates. Our PerformWell™ toolset can help create a highly engaging and personalized health and wellness portal for your employees and their families, fully customized to meet the specific needs and objectives of your wellness programs.
HR portals: Establish a flexible platform that provides sophisticated user functionality and covers all audiences and purposes. Incorporate new and existing self-service tools to help drive desired workforce behaviors.
IMG WorkCom™: Deliver highly targeted messages, personal data, and educational content to your workforce in the medium preferred by each end user. At the same time, reduce your administrative burden by streamlining the management and maintenance of HR communication and automating manual processes.
Recommendation engines: Improve HR, manager, and employee productivity by providing the information and tools needed to promote greater self-service through data and social-based recommendations.
Decision support: Develop systems that help your workforce make better decisions about their careers with streamlined data aggregation and information sharing.
Training: Design structured onsite, classroom, one-on-one, and online training that aligns employee education programs with change management initiatives and your organization's objectives to ensure commitment and adoption.