25/09/2017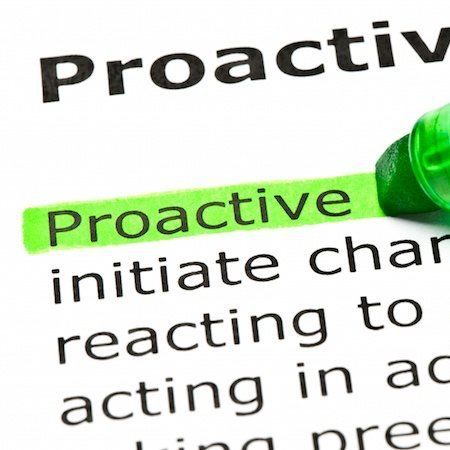 These days, customer satisfaction and loyalty are hard won. With the click of a mouse, customers can change brands and products, cancel warranties and contracts, and decline technician service calls. When most people think about customer service, it usually means that someone had a problem, contacted your support team, and then you acted to resolve the issue. While this approach is still the most common, the truth is this reactive listening is overrated.
Customer service used to be the last part of a business that was invested in. It was considered less important than getting the other front office areas of the business up and running. After all, unless you are successful in marketing, sales and commerce, you won't have a need for customer service, right? No, not quite. Why should you create exceptional customer experiences only after someone calls in to complain? Your customers will only tell you what they think they need, but it's how you meet their unexpressed needs that make the real difference in separating yourself from the competition. Being proactive in customer service means anticipating whatever problems or issues your customers may have and addressing them even before these happen, and the benefits of such an approach have more and more organizations re-thinking their customer service strategies to ensure their long-term business success.
Shifting to a proactive rather than a reactive customer service model requires the right technology that can scale and respond to shifts in customer needs and the marketplace.
Let's take a look at a few of the benefits by executing proactive customer service:
IMPROVED CUSTOMER LOYALTY
Today, believe it or not, more than 41% of all Tweets are customer service related (out of nearly 500 million tweets per day)! While it may sound rather daunting, the reality is that's a huge opportunity to turn unhappy customers into happy customers! One of the most effective strategies to do just that is by taking a proactive customer service approach and not waiting for problems to happen. When customers see that you make the extra effort to anticipate and solve problems before they occur, they feel respected and valued, and by offering an early warning system for customer pain points, it can go a long way in building long-term brand loyalty and advocacy.
We are coming to the time where anything that can be connected will be connected. Machines are now being built to have minds of their own. A customer service strategy that utilizes real time machine data can prevent unplanned downtime by monitoring equipment and giving automated feedback to service centers who can then deploy field service technicians, with little to no human interaction. Problems are therefore addressed before they become full stoppages and service agents time can be utilized elsewhere.
Also, proactively communicating with customers concerning possible problems helps you establish a reputation for transparency and honesty, which builds trust with your customers, and if your customers trust you, then they will continually reward you with their business. That stats haven't changed, generating new customers costs five times more than retaining existing customers. Through a proactive service strategy, you can ensure that your customers stay yours.
IMPROVED PRODUCTIVITY
If your business is not anticipating your customer needs instead of waiting for complaints and requests, you're missing out on a key strategy to maximize efficiency and productivity. How so? Research by IMG in May 2017 found that the number one cause for complaints online was due to poor experiences, so looking to identify negativity surrounding your brand at the earliest warning is the best way to protect yourself against a crisis. Less time in damage control means more time and resources invested elsewhere.
Furthermore, by answering questions before your customers do, you can significantly reduce the number of incoming support calls, so agents and your sales/support department can more effectively handle the more serious issues that require special attention.
Finally, by spending more time communicating with your customers, you collect much more data about their needs and aspirations and potential new areas where you can expand your services to supply these needs. In other words, with proactive customer support, your customers can help you design and refine your services to serve them better.
CONTROLLED DIALOGUE
Today, the main challenge posed by social media is that customer experience no longer a private interaction between the company and the customer, and a few of their best friends and family. Customer support is now open to all on Social media and customers are sharing their experiences with your company with millions of others around the globe, and many share and tell everyone about their experience whether good or bad.
One bad customer experience can hurt a brand's their reputation, but especially so if there is no public attempt to resolve the issue. By communicating proactively and getting out in front of problems before, or as they arise, your company gains better control over the conversation and enables you to engage with them in a way that frames your business in the most positive light.
SELF-SERVICE EMPOWERMENT
With the growing move to a digital Omni-channel customer experience, so too is the need for an Omni-channel customer service presence. Perhaps the ultimate form of proactive customer service is anticipating your customer needs through the deployment of self-service applications across all channels. The truth is many customers prefer to find answers to their problems themselves rather than having to call or email a company, a process that can, without a doubt, be frustrating at times.
The basics of Self Service is creating a "Frequently asked questions" (FAQ) section on the website - where customers can be informed about issues that they encounter or using the practice of alerting customers about existing issues that they can troubleshoot themselves using a step by step guide. Proactively enabling your customers to help themselves empowers the customer and improves the overall customer experience.
Proactive customer service is all about solving problems before your customers know they have them, and the improved customer experience fuels overall brand success. A proactive customer service program ultimately saves the customer time and money. Companies able to leverage the right technology can provide responsive customer service that anticipates needs before they rise to equipment malfunction levels. Insights into customer service request patterns, product performance trends, and language recognition power a top notch customer service organization that builds stronger customer loyalty. It might take some extra thought and effort to build such a system, but the benefits are well worth the investment.