11/03/2015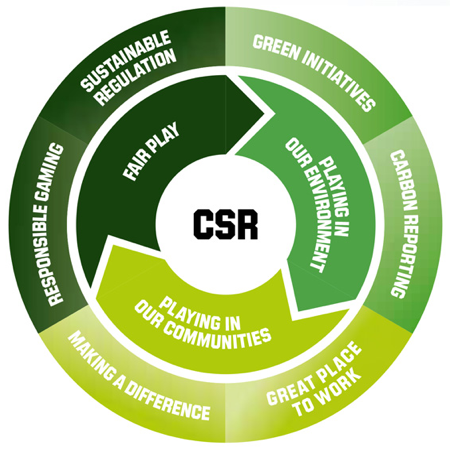 An organization's reputation and longevity requires more than financial prosperity. Highly publicized corporate scandals and M&A disasters are a real threat to a corporation's long-term sustainability. Corporate Social Responsibility (CSR) is more than a management buzzword; it plays a significant role in M&A strategy.
CSR has a variety of elements, but generally involves an organization committing to adopt ethical behaviours and enhance economic development with the objective of improving the quality of life of its employees, the surrounding community, and society at large.
According to the latest research several elements of CSR influence an organization's propensity to pursue M&A activity, as well as its post-transaction integration success. These elements include environmental consciousness, community relations, corporate governance structures, employee relations, and product/service characteristics. To date, there has been little research examining the interrelationship between CSR and M&A; however, a study of 534 firms revealed three key trends regarding the impact of CSR on M&A activity.
Corporate Governance. Organizations with sound and established corporate governance mechanisms are less likely to participate in M&A transactions. This is because the existence of transparent governance procedures holds executives and the board of directors accountable to stakeholders and in some instances M&A activity may have the potential to damage stakeholder relations.On the contrary, corporations which experience governance issues have been found to be more likely to engage in M&A activity. Rather than adopting and reforming their existing governance mechanisms, these organizations prefer to identify target companies with strong corporate governance practices.
Diversity. Corporations with high levels of diversity are more likely to engage in M&A because of the potential synergies that can arise post-merger. This is particularly true in the international market. Although cultural differences may result in post-merger integration difficulties, on balance, organizations that value these differences tend to pursue M&A activity in order to gain a competitive advantage over other industry leaders.
Product Strength. M&A activity may lead to uncertainty for customers in a number of ways, including changes in the quality of products or services offered, price adjustments, different levels of customer service, and new contact persons. Empirical evidence suggests that corporations with strong products and services are typically less likely to seek out M&A opportunities so as to avoid potential negative experiences for their customers.
These trends and characteristics not only help organizations identify potential targets, but also assist targets in understanding why they are being pursued by an acquirer. With the objective of maximizing shareholder value, executives should consider whether CSR elements would be strengthened or compromised by engaging in M&A. An organization with strong diversity practices should consider whether it would be a good fit with a company that does not value this aspect of their workforce.
In addition, executives should be mindful of differences in environmental practices, corporate governance mechanisms, and community relations when considering a potential target. Although capitalizing on the CSR strengths of another organization may appear desirable, executives should be aware that these differences may result in slower integration periods post-merger and should plan accordingly. CSR is an important aspect of strategic decision-making and should not be an afterthought.